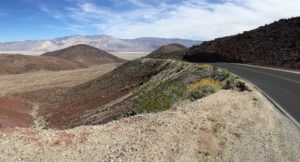 As much as I advocate getting into good habits and routines to be more effective at work, I notice that creativity comes when I change it up. Is that true for you, too?
Do you find that you do not pay attention to your every day drive unless something changes? This is true matter how beautiful the drive is.  If you have a lovely garden, you stop looking at it with fresh eyes.  A visitor makes a comment and you see the loveliness again.
Changing your route, changes your routine.  For those of us who drive to work, a detour requires us to look at a new neighborhood.  Using gps has made me discover neighborhoods of Los Angeles that I never knew. Not all are beautiful, by the way.
Changing who you talk to at work creates fresh insight as well.  Who have you not had a good conversation with for over a year?  If you are the boss, they won't seek you out to chit chat.  You have to make the initiative. What can you do this week to change it up and get new insight?